Earn your OSHA 30-hour Construction Training Card Online
The Online OSHA 30-hour Construction Course offered on our website is the 30-hour training course you need to work on construction sites. This includes workers involved in the construction of new buildings and structures (including bridges and roads), as well as those working at demolition work sites and at all major renovation projects. There are no prerequisites required for students to take the online OSHA 30-hour construction training course.
Students who successfully complete our online OSHA 30-hour course receive the same exact U.S. Department of Labor (DOL) wallet card that is issued when you take the live OSHA 30 hour construction course – there is NO difference. Students can print their personalized certificate of completion as proof they completed their course, and the official DOL / OSHA wallet card is mailed out just two weeks after the student successfully completes their online OSHA 30 hour construction course.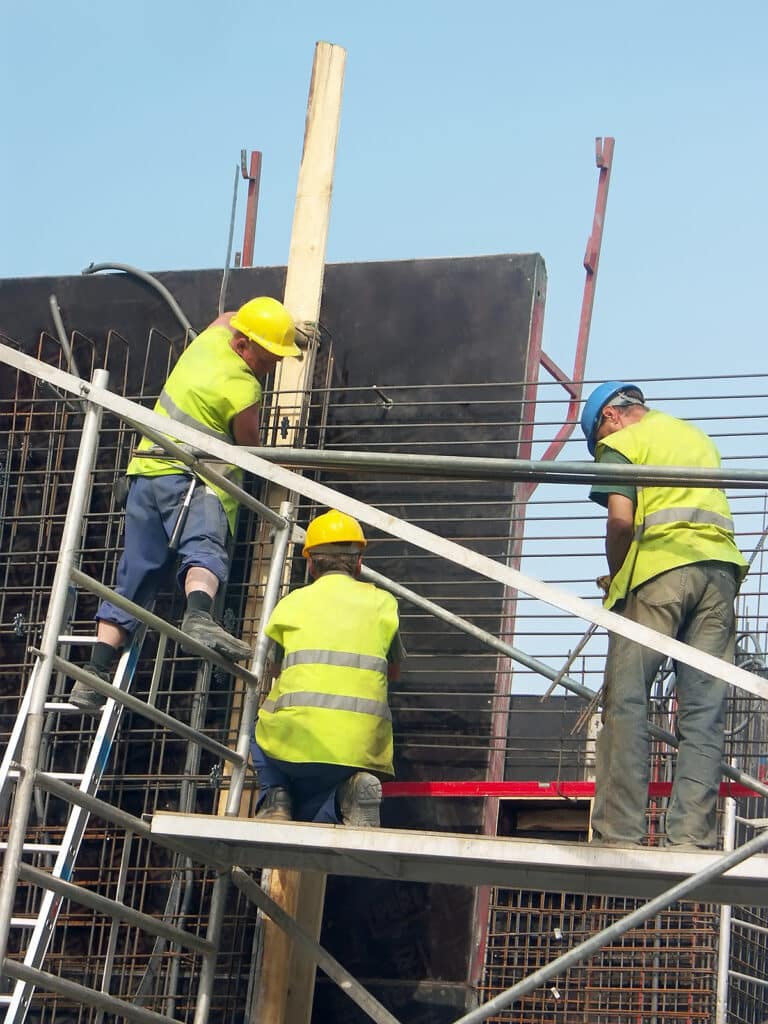 Online Osha 30-Hour Construction Training Course - Only $189
Who Should Take the Online OSHA 30-hour Construction Course?
The OSHA 30-hour Outreach construction training course was developed by the Occupational Safety and Health Administration (OSHA) to provide construction site superintendents, supervisors, foremen, project managers, designers, union safety representatives, site safety managers and coordinators, workers, and safety committee members with a comprehensive overview of how OSHA operates, as well as an understanding of the primary safety and health standards that apply to workers covered by the OSHA 29 CFR 1926 construction standards. Workers must receive additional training, when required by OSHA standards, on the specific hazards of the job; for example, information about site-specific policies and procedures as well as instruction on operating tools and equipment used on the job.
Although OSHA recommends this OSHA 30 hour construction training course for construction personnel, it is not a mandatory course. However, there are some cities and/or states (like New York, the City of Philadelphia, State of Nevada . . .) that have laws requiring the OSHA 30-hour construction course be completed by supervisors on certain construction sites. In addition, there are many private contractors, project owners, and government agencies (such as the VA) located throughout the United States who require workers and/or their supervisors to complete this 30 hour construction class to become eligible to work on their construction sites.
How the Online OSHA 30 Hour Construction Course Works
Online 30 hour OSHA training is designed so that each trainee will have their own course. Individual trainees can register for the online OSHA 30 hour construction training course by clicking any one of the "Add to Cart" buttons appearing on this page. Companies and organizations wishing to have multiple people take this online course can use register the trainees themselves, or use our Group Registration Form and let us take care of that for them. Trainees will be able to begin training within minutes of registering for their online OSHA course, or they can log in at a later time. To make sure there is someone at the computer during the course, the student must use their mouse to click on an arrow to advance through the course each time a section is completed. The course is narrated, so the student must use a computer equipped with speakers or plug in headphones or ear-buds so they can hear.
One of the major benefits of taking our online OSHA 30-hour construction training course is the trainee may log out of their online training course at any time during their training session, and can log back in later to resume training where they left off, even from a different computer or tablet. The student must complete all course content to receive their OSHA 30-hour construction training card, in addition to spending a minimum of 30 hours (1800 minutes) to complete their course. Furthermore, OSHA limits the student to a total cumulative training time of 7.5 hours per day.; if you reach that daily limit, the course will pause until the next day. OSHA has also established a strict six-month completion period for the online 30-hour construction course, although most students actually knock out their OSHA construction 30-hour course in just a few days.
Online OSHA 30-hour Construction Course Outline
Topics covered in this online OSHA 30-hour Construction course include:
Orientation
Introduction
Module 1: Introduction to OSHA
Module 2: Managing Safety and Health
Module 3: OSHA Focus Four Hazards
Module 4: Personal Protective Equipment
Module 5: Health Hazards in Construction
Module 6: Stairways and Ladders
Module 7: Concrete and Masonry Construction
Module 8: Confined Spaces
Module 9: Cranes, Derricks, Hoists, Elevators and Conveyors
Module 10: Ergonomics
Module 11: Excavations
Module 12: Fire Protection and Prevention
Module 13: Materials Handling, Use and Disposal
Module 14: Motor Vehicles, Mechanized Equipment and Marine
Operations; Rollover Protective Structures and Overhead Protection; and
Signs, Signals and Barricades
Module 15: Safety and Health Programs
Module 16: Scaffolds
Module 17: Tools – Hand and Power
Module 18: Welding and Cutting
Module 19: Silica Exposure
Module 20: Lead Exposure
Module 21: Asbestos Exposure
Exam
Course Quizzes and Final Test
There is a short quiz (10 or fewer questions) at the end of each module, as well as a final test at the end of the course. The trainee only need to make 70% to pass each quiz and final test, and are allotted up to three times to take and pass each quiz/test. The quizzes and test are not designed to be difficult, but rather are necessary to help ensure the trainee is actively participating in their online OSHA 30-hour construction course. To help trainees retain knowledge, they are provided with a free PDF study guide they can print for use during their course and the quizzes/test as part of their course materials (click the "Materials" tab on the menu located within the course player to access and print your free study guide).
Proof of Course Completion
Upon successful completion of the online OSHA 30-hour construction course, participants will be able to print their personalized temporary certificate of completion immediately to prove they took the course; this certificate generally suffices to get you onto the job site right away. Trainees who successfully complete the course will also receive their official Department of Labor (DOL) OSHA 30-Hour Construction wallet card in the mail quick – the wallet card is mailed just two weeks after the student successfully completes their course!
Once you complete the course, you are also required to complete the "End-of-Course Survey". It is MANDATORY for the trainee to complete this online survey after completing their OSHA 30-hour construction training course before the six month deadline, or else the OSHA Ed Center will not process the OSHA wallet card.
Customer / Student Support
Questions about Sales and the online OSHA 30-hour construction course can be handled by submitting the contact form (Click Here).
Technical support is available to students from the 360training customer service department. They can be reached by email (support@360training.com) or they can be contacted for help by phone (1-877-881-2235). The 360training support department's hours of operation are Monday through Friday 7 AM to 8 PM (Central). Closed on Saturday and Sunday.
Students having questions about course OSHA requirements and course content can contact Jason Cole, the Authorized Outreach Trainer for this course, by email at OSHAtrainer@360training.com. 
The online OSHA 30 hour construction course costs just $189. This includes the free PDF study guide AND the new FAST OSHA Card feature – the card is mailed two weeks after the student successfully completes their OSHA 30 construction training course.
Group Discount Rates and Free Registration Services
You can register yourself for this OSHA 30-hour Construction course, or you can register another person for the course, using your credit card (or someone else's) if you wish. And if you have multiple people to register for our online OSHA 30-hour construction training course, simply change the number of courses you need at the shopping cart. Discounted rates will be applied automatically if you purchase six (6) or more courses. You will be able to assign courses to students in your free Learning Management System (LMS). Then you can track student progress as they complete their online OSHA 30-hour construction courses.
Don't be fooled by the cheaper OSHA 30-hour training courses you see advertised on other websites, as many of them are not the OSHA authorized course like ours, and you may not receive an authentic DOL / OSHA wallet card.
How to Register for the Online OSHA 30-hour Construction Training Course
Click on the "Add to Cart" button below to register for your online OSHA 30-hour construction course.
30 Hour OSHA construction Industry Online Training Course
Check Out Our Other Online OSHA Training Courses
Dozens of OSHA training courses available
OUR ONLINE OSHA 30-HOUR CONSTRUCTION COURSE IS VALID IN ALL STATES AND TERRITORIES – GUARANTEED!
Alabama | Alaska | Arizona | Arkansas | California | Colorado | Connecticut | Delaware | Florida | Georgia | Hawaii | Idaho | Illinois | Indiana | Iowa | Kansas | Kentucky | Louisiana | Maine | Maryland | Massachusetts | Michigan | Minnesota | Mississippi | Missouri | Montana | Nebraska | Nevada | New Hampshire | New Jersey | New Mexico | New York | North Carolina | North Dakota | Ohio | Oklahoma | Oregon | Pennsylvania | Puerto Rico | Rhode Island | South Carolina | South Dakota | Tennessee | Texas | USVI | Utah | Vermont | Virginia | Washington | Washington DC | West Virginia | Wisconsin | Wyoming
Confused About OSHA Certified 30-hour Construction Training?
Many OSHA training websites claim to provide you with "OSHA certified 30-hour construction training", or say that you receive your "OSHA 30-hour certification" if you take their course. BEWARE of such claims. Click to read the real truth about "OSHA Certification".